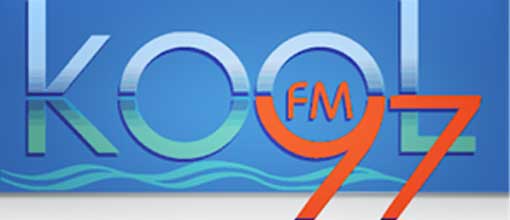 Our history
In 1999, AEROTEL was granted a license to broadcast flight information which was conducted from its office in Montego Bay. The license was later upgraded to commercial radio broadcasting.
AEROTEL saw the opportunity to bring something new to radio, and in November 2001, commenced operation of KOOL 97 FM radio station transmitting on the 97 MHz band throughout Jamaica and the World Wide Web.
Our Programming
Under the terms of its license, KOOL 97 FM focuses mainly on music, following the successful retro and adult contemporary music format. The station promises that at least one-third of the playlist will be reggae music. It also encourages tourism by portraying a positive image of Jamaica and its culture using music as its chief medium. KOOL features a cadre of top Deejays and Announcers who are very popular and often said be the best in Jamaica. Our station mantra is "The only station to keep you KOOL!"
For the convenience of travellers, flight schedules are broadcasted at the top of the hour. News, sports, weather conditions, activities taking place at Jamaica's International Airports, and any other relevant information for the travellers is also broadcast.
Our Business
Advertising is the primary source of income for KOOL 97FM. Advertisers are often interested in communicating their message to approximately 100,000 of KOOL's listeners, many of whom are in the upper and middle income demographic because of KOOL's programming format. KOOL leads the market in terms of international and diaspora listenership, and is the radio station most streamed into Jamaican business places for background listening. Individual and corporate advertisers can engage the station directly via it sales team. Advertising agencies place adverts on behalf of their clients.
KOOL also derives revenues by providing outside broadcasts to cover events at specific requests and from hosting its own or sponsored entertainment events and activities.
Our Technology Access platforms
KOOL leads the market in terms of its online and new media presence, being available for listening on the web at kool97fm.com and various 3rd party sites, and on google and iPhone / iPad apps. Additionally, events and information is available via our social media platforms on Facebook, Twitter and Instagram.